Happy Thanksgiving!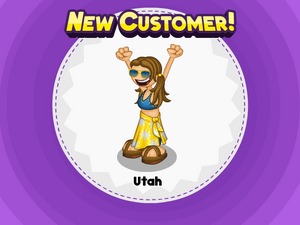 Welcome to Flipline Fan Arcade Wiki. Our Fandom Wiki of Flipline Studios. You can make your own Tournaments, Customers, and the best thing, games!!! Platformers, Restaurants or Apps, any games of this kinds are allowed here. You can view all the games on this wiki on this Wiki Page. Enjoy it!
Featured Article of May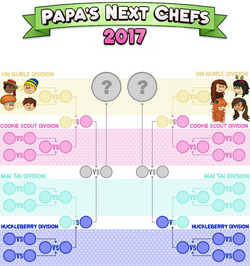 PCF's Next Chefs 2017 tournament is the third Next Chefs tournament of PCF to name the chefs for a future PCF's Fan Papa Louie's restaurant.
Read More...
Featured Image of May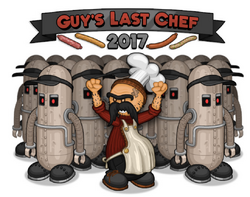 Featured Customer of May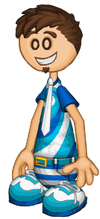 Nicolas is one of the best skiers of the whole maple mountain, he has won a lot of first and second place prizes but more first place prizes, he loves when in maple mountain there are races of father and daughter to be able to spend more time with his daughter Lucy doing the thing that he loves, In the summer when there isn't snow he go with his daughter to Powder Point and to spend a very good time in the Sky Ninja and in the Jellyroll 20X6.
Latest Fan Flipdeck
#003: Katy (April 12, 2017)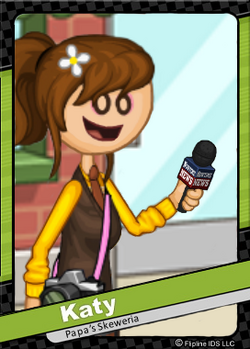 Katy is a college student who is studying journalism, she lives on the outskirts of Maple Mountain but she has to travel underground every day to Tastyville to interview famous people. She has interviewed different famous people like: Papa Louie, Kayla, among others. What she likes most about living in Maple Mountain is that there are always very beautiful landscapes there, especially when the mornings are very sunny. When she gives the day off she goes to Pumpkinville to visit her uncle, Garret.
All The Customers

Featured Poll
Which of the fanon customers is your favorite?
External Links